Mother's Day Spring Wreath | Kids' Crafts
This easy spring wreath kids' craft activity makes a great homemade gift for Mother's Day.
Supplies:
A metal floral hoop, embroidery hoop or any kind of hoop works great
hot glue gun (have a grown up help! Be careful, it's HOT!)
twine or ribbon
paper
scissors
a marker
greenery – fake flowers actually work best for this!
nail file (if using a metal hoop)
flat pliers such as slip joints (have a grownup help! Don't pinch your fingers!)
---
Attach Flowers
Get a grown up's help and plug in your hot glue gun so it can start warming up. Put something such as cardboard underneath the glue gun to protect any surfaces in case glue seeps out.
**BE VERY CAREFUL** Glue guns are hot and can burn you!
Sort flowers and make an arrangement on your workspace similar to how you would like it to look on your wreath
If you are using a metal hoop, use the nail file to "rough up" the surface where you will be attaching the flowers. If you plan to leave some of your metal hoop exposed, do not file there so it stays shiny.
Use your glue gun to bead a short lines of glue of 1-2″ on the hoop
Bead glue on pieces of flowers you wish to attach and use the flat pliers press firmly onto the hoop.
– Be careful not to touch the hot glue with bare fingers (you can use gloves if you'd like!)
– Be sure not to use wire cutters or sharp pliers that will cut your wire
Repeat until all flowers are attached
Set aside and allow to cool and dry
Leave your glue gun plugged in as you'll need it for your banner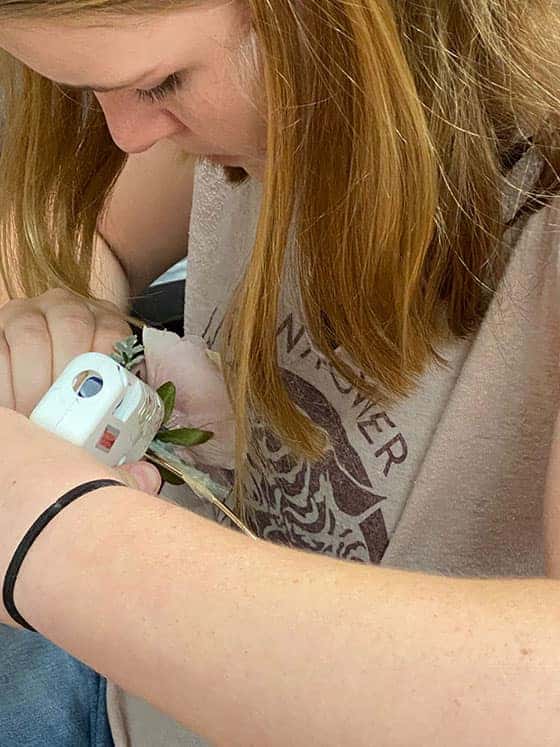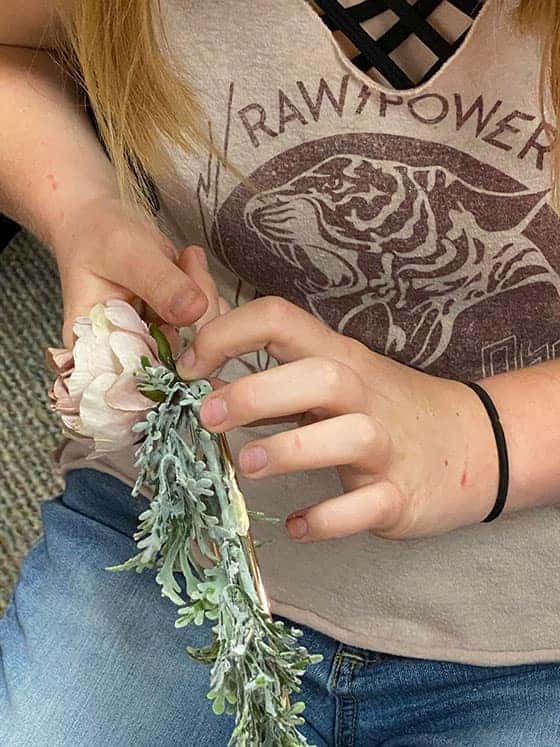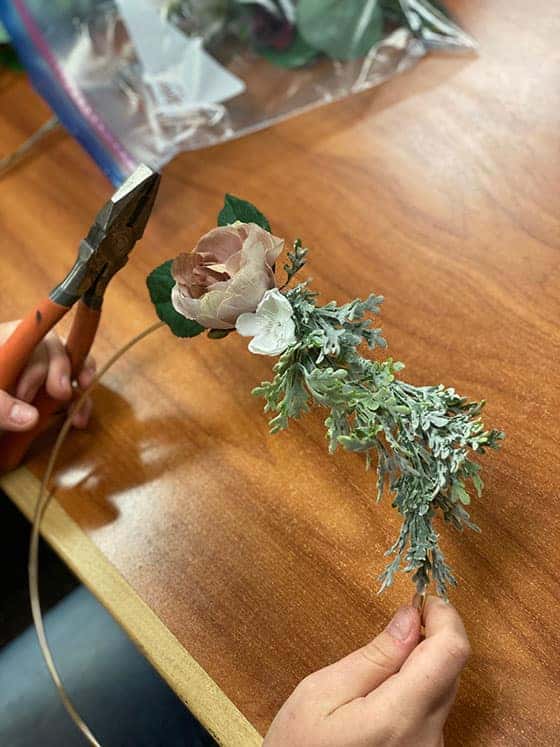 ---
Make a Banner
Cut pieces of paper and use your marker to add letters for your message for mom.
Cut a strip of twine or ribbon long enough for your banner to reach across your hoop. It is better to go too long as you will be trimming it.
Use your hot glue again to affix your paper letters the middle of your twine or ribbon
Allow to cool and dry.
Reminder to unplug your glue gun and keep it out of reach of tiny, curious hands while it cools.
Knot your banner to one side of the hoop
Pull as taut as you would like it to hang on your hoop and knot the other side
Ensure both sides are knotted well, add an extra knot if you'd like
Trim ends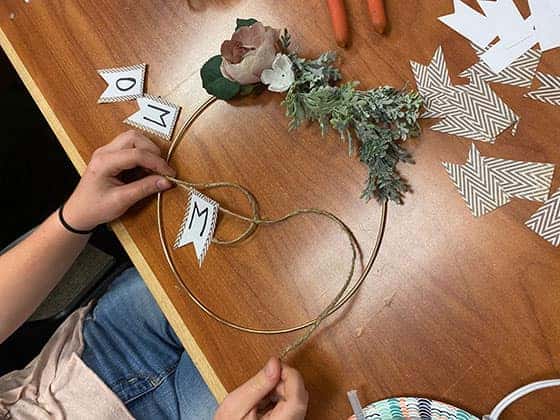 ---
You're done!
Surprise mom this mother day with a homemade craft!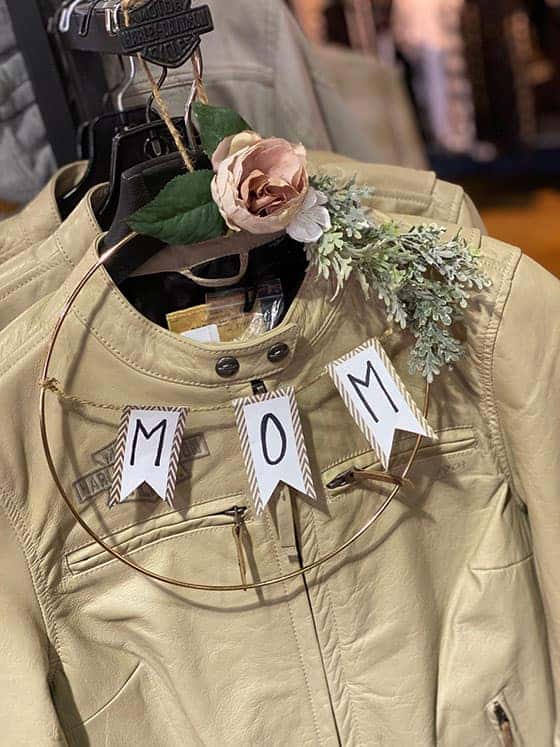 ---