Rider Rewards Loyalty Program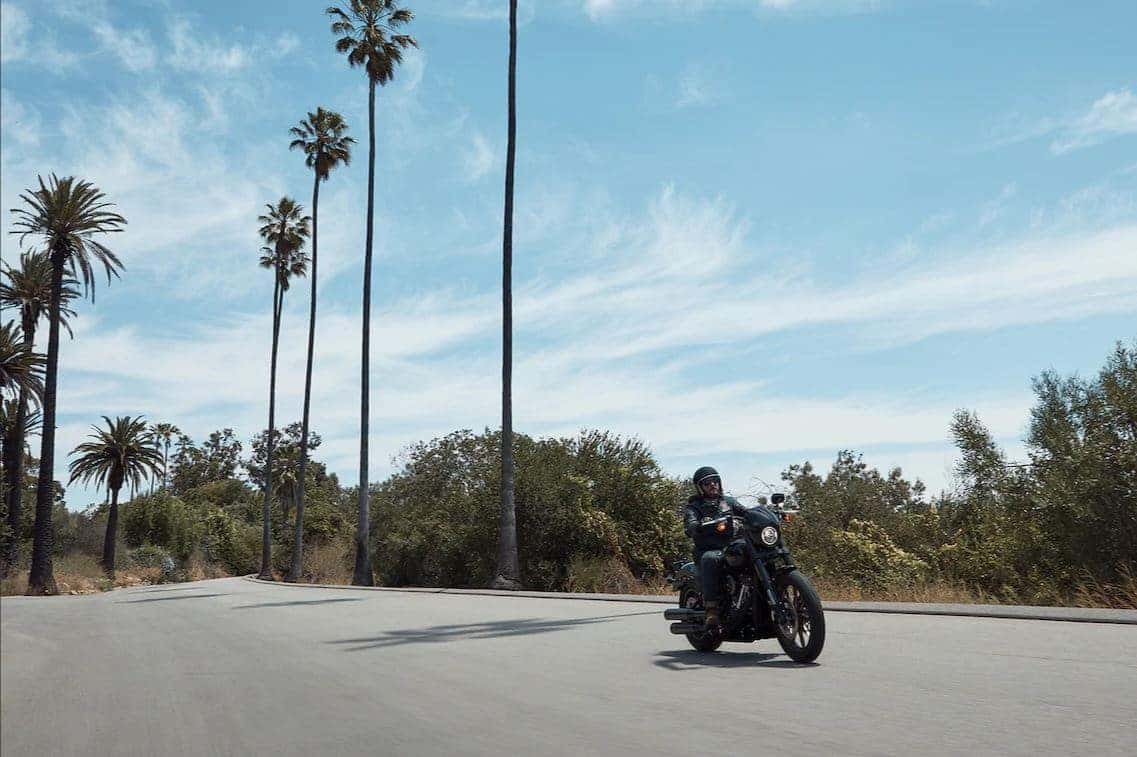 Join for FREE and start earning points ASAP!
Stop by the dealership and see a team member to join for FREE and start earning points on all qualifying Riverside Harley-Davidson purchases to use towards future rewards!
---
LOGIN
---
FAQ
I was in the previous loyalty program, will I be automatically opted into the new program?
If you were in our previous loyalty program, phased out in June 2020, you will not be automatically opted into the new program. We need to ensure all of your information is up to date and complete to ensure your new account is ready to go so you'll need to opt in to the new program with a team member. It is very fast and easy!
---
I was in the previous loyalty program, do my old points transfer over?
As the new system is not connected to the prior system, points will not be automatically transferred over. Once you're enrolled in the new program, just let us know you were in the old program and have points that need to be used or transferred and we'll help you with that. All old program points need to be used or transferred asap.
---
Who Can Participate In Our Rider Rewards Program?
We invite all of our customers to join our Rider Rewards program and start earning points today. Although, commercial accounts and dealer employees are excluded from participating. Rewards can only be used by the original customer who joined the program or a member of their
immediate household. Riverside Harley-Davidson reserves the right to request photo identification with the proper address upon signup and Reward Coupon redemption.
---
How Does The Rider Rewards Program Work?
You can easily join our program during your next visit. Any of our point-of-sale associates can issue a Rider Rewards number and assign it to your retail account here at the dealership. Points will be automatically credited to your Rider Rewards account with each qualifying purchase, and points will most likely be available to redeem within 48-72 hours after purchase. Returns are subject to a deduction of points earned from the original purchase.
---
How Do You Use Rider Rewards Points?
Points are redeemed to a coupon that you create and print by accessing your account through the "login portal" at the top of this page. You will need your original Rider Rewards number and "secret pin" (provided to you during signup at the dealer) to set up your login information. The coupon will have an expiration of 30 days from the coupon's creation date, so make sure to print it and bring it to Riverside Harley-Davidson to be used towards your next purchase.
Alternatively, you may ask any of our point-of-sale associates to use your points and create a coupon for you in-store. Please be aware that with this method, the coupon must be applied to an immediate purchase, as it will be invalid for future use.
At the time of purchase, only full coupon values will be applied, and any unused coupon dollars cannot be placed on a gift card or on account.
---
What Are The Coupon Values?
100 Points = $5 Rider Rewards Coupon
200 Points = $10 Rider Rewards Coupon
300 Points = $15 Rider Rewards Coupon
500 Points = $25 Rider Rewards Coupon
800 Points = $40 Rider Rewards Coupon
1,000 Points = $60 Rider Rewards Coupon
2,500 Points = $200 Rider Rewards Coupon
5,000 Points = $500 Rider Rewards Coupon
---
How Are Rider Rewards Points Earned?
You will receive 1 point for every $1.00 spent on qualifying purchases at Riverside Harley-Davidson. Once you decide to redeem a coupon, the points will automatically subtract from your balance. There are higher coupon amounts at each point level, and you may choose to accumulate points over time.
---
What Purchases Qualify To Earn Points?
Qualified purchases include regular purchases on parts, clothing, general merchandise, and service. Purchase/item exclusions to earning points include: specially priced items, gift cards, taxes, fees, online purchases, vehicle purchases, and certain service procedures including, but not limited to, inspections and collision/warranty work. Special orders may be eligible to earn points, but points will not be applied until the special-order item is paid for in-full and picked up.
---
How Can You Track Your Rider Rewards Points?
Register using the account login portal at the top of this page to view your current point balance. We may also send you occasional informational emails about your rewards account. You can also stop by Riverside Harley-Davidson and ask an associate — we would be happy to look up your balance for you.
---
Do Rider Rewards Points Expire?
Yes, your point balance will expire annually on January 31st each year. Any reward points left unused by the evening of January 31st will be lost.
---
Other Terms & Conditions
Riverside Harley-Davidson reserves the right to modify or discontinue the Rider Rewards Program at any time without notice. All points are given at the discretion of Riverside Harley-Davidson. Points can be changed, removed, or added at any time. Points/rewards have no cash value.
Any discrepancies or exceptions are decided by Riverside Harley-Davidson management and the decisions are final.
Riverside Harley-Davidson may void all or a portion of a Rider Rewards member's point balance or void Rider Reward coupons if points/coupons have been issued, received, or redeemed through human or computer error, fraud or theft, through illegal means, or in any manner inconsistent with the intent of the program.
Rider Rewards cannot be combined with any other discount.
---
Want more ways to earn rewards?
See a team member today and ask how you can earn even more rewards as a Harley-Davidson Visa cardholder! The Harley-Davidson Visa offers their own rewards and you can accrue points from Harley purchases as well as everyday purchases on everything from gas to groceries. While this is separate from the Riverside Harley Rider Rewards Loyalty Program above and is subject to credit approval, it's a great way to earn even more rewards! Get a Harley Visa AND opt-into Rider Rewards and rack up points with both every time you swipe at Riverside Harley-Davidson.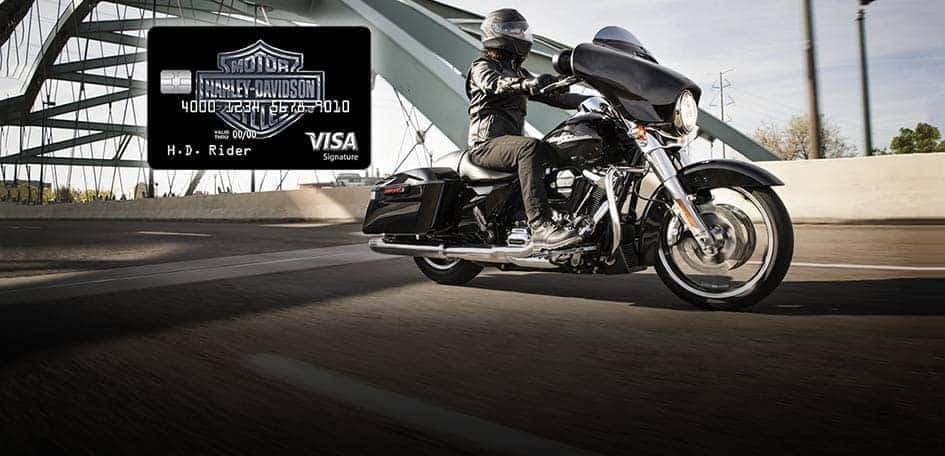 ---
---
While every reasonable effort is made to ensure the accuracy of this information, we are not responsible for any errors or omissions contained on these pages. Please verify any information in question with Riverside Harley-Davidson.