Riverside Harley Scheduled to Reopen Sat 3/21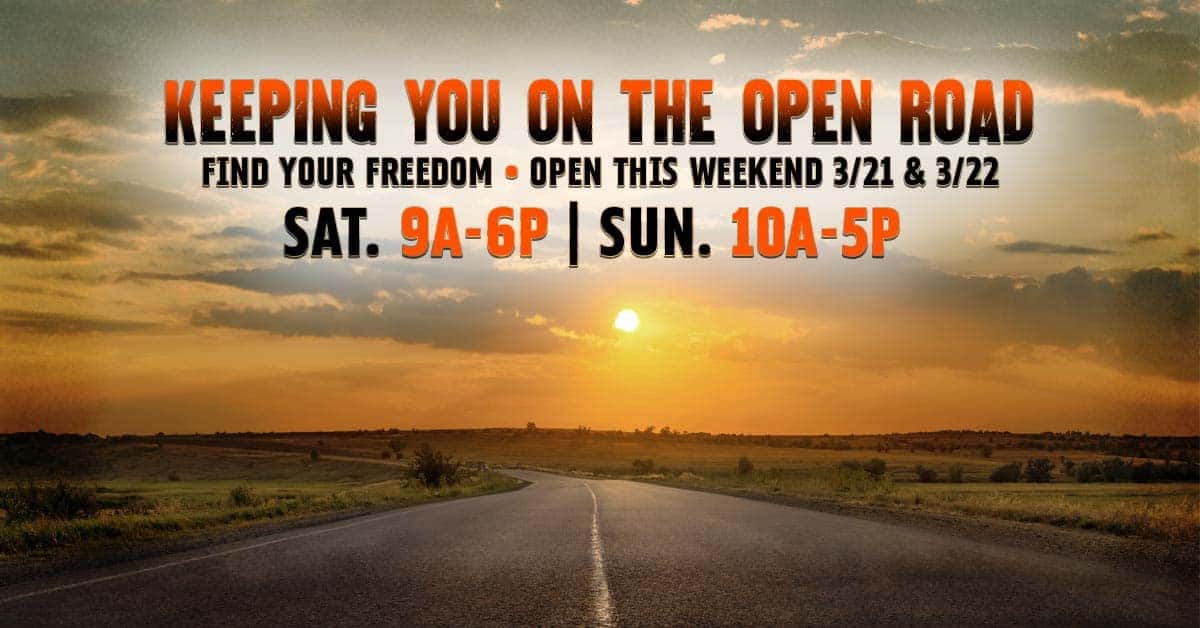 Riverside Harley-Davidson is scheduled to be open Saturday, March 20th & Sunday, March 21st.
THIS WEEKEND:
Sat, Mar 20th: 9AM-6PM
Sun, Mar 21st: 10AM-5PM
*Subject to change without notice.
---
Late Thursday night (3/19), Gov Newsom issued a "Stay-at-Home" request for California. Our leadership team has been monitoring COVID-19 updates from local health and government authorities daily. Out of an abundance of caution, we closed Friday 3/20. This action came with short notice, but we assure you we are doing our best with this fast changing, fluid situation.
We have received messages from customers who have immediate needs that we were not able to serve prior to Friday. If we have not yet returned your message, we will do so as soon as possible. Your patience is appreciated as we will be operating with a lighter staff for the time being.
We know this is a time of great stress for many and will do our best to continue to operate in a way that is safe for both our team and community. While COVID-19 is a real immediate threat, a new danger of increased anxiety is also on the rise. In addition to calling and texting your loved ones to check in on things like TP, also check on their mindset. Talk about other things. Check in on your own mindset. Watch wheelie vids on YouTube. Drink plenty of water. Feed yourself. Feed your soul.
For some of us, our Harley-Davidson is our only escape from the World's troubles. It can be hard to tune everything else out, but when it's just us and the wind in our hair and sun on our cheeks; everything else gets quiet. It is important to us to be able to continue to offer our freedom machines and the parts and service they require to keep them on the open road.
Find Your Freedom. United We Roll.
---
Questions?
---